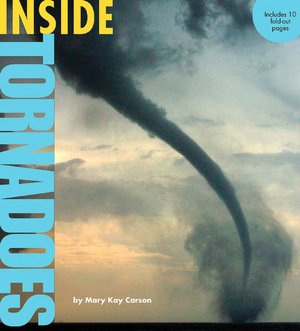 Every spring we face tornado season in our country. It's scary, especially for kids. They are random or least they seem that way. I don't even live in tornado alley and yet have seen the effects of a tornado just a few miles from my house.
How do these horrible winds form? Why is there a "tornado alley"? How do you protect yourself? These questions and more are answered in Mary Kay Carson's book,
Inside Tornadoes
.
As with all the books in the Inside series, it is an informative, interactive read. First person accounts, diagrams, pull-out pages, and full color photos make it a great resource for kids and adults.