Robin Page and Steve Jenkin's
What Do You Do With A Tail Like This
? bring tails to the forefront. Hehe. Sorry. I couldn't resist.
This team has an unbeatable way of bringing nonfiction to kids, with titles featuring lyrical text and their signature illustrations.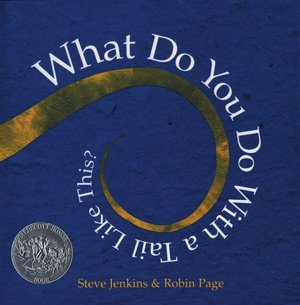 Another title focusing on tails is Beth Fielding's
Animal Tails
. With beautiful color photographs, Animal Tails is informative and fun.
Ever wonder why humongous elephants have skinnier tails than tiny squirrels? You won't after reading Fielding's book!
Both titles are great additions to your nonfiction library.