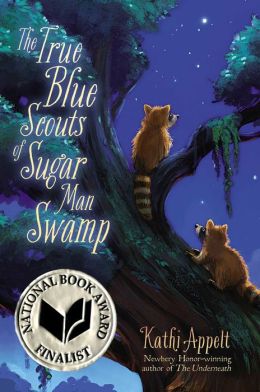 Raccoons, gators, rattlesnakes, and the Sugar Man -- what more could you want in a Texas swamp? Maybe a greedy developer and some crazy, wild hogs? Got them. Maybe a cafe serving up the sweetest sugar pies around? Got it! And maybe a kid who just wants to keep the story, the swamp and the cafe alive? Got it!
The theme of ecologist/conservationists/preservationist vs. developer is pretty common, but Appelt's story is fresh and woven as intricately as the swamp ecosystem itself.
Teachers can use this along with a lesson on wetlands. Check out the EPA's Wetlands Reading
List
for Pre-K through Grade 12.